Compartment Orientation
To add samples horizontally instead of vertically it is possible to change the compartment orientation for a box. When adding a sample series, cloning samples or a full sample series, importing samples or moving samples the vials will be added from top to bottom instead of from left to right. Note that only for empty boxes it is possible to set or change the compartment orientation. To change the box orientation click with the right mouse button on a box and select Edit.
Change the orientation from Left to Right to Top to Bottom and click Save Changes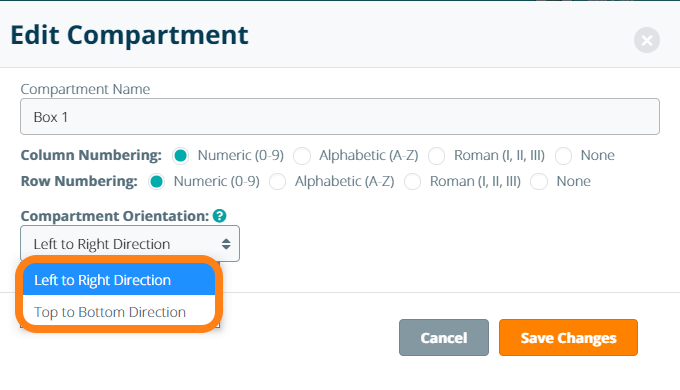 The orientation in the box is now Top to Bottom and samples will be added in this direction accordingly.